A Very Different April Fool's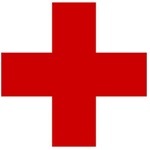 Mar 31, 2011
Hey everyone. Every year since 2003 Leaky has taken part in April Fool's celebrations, transforming, in some cases, the entire site: We have been hacked by Peeves, we have discovered the wizarding version of Twitter, we have hired Sybill Trelawney as a disastrous news editor, and we have turned into a Glee-lover's paradise, for just a few examples.
This year will be the first exception in nearly a decade. We don't have any funny to share with you today. Most of the staff is overrun with the rapidly approaching LeakyCon 2011, and it struck us how extraordinarily lucky we are: not only to be putting together a weekend of fun for a good cause, but to live with the luxury of even one full day of pointless silliness.
In the past few months the need for humanitarian response to natural disasters and violent crises seems to be multiplying at a rate that is difficult to comprehend. For most afflicted by these events and conflicts, nothing may seem more distant than a day where jokes are the rule. So, today, we want to encourage our readers to celebrate Fred and George Weasley's birthdays in style, by enjoying every last April Fool's Day joke, and then to consider, when all is said and done, paying back on the extraordinary gift of laughter by donating what you can to the Red Cross for disaster and trauma relief worldwide.
Have a great day, all, and we will see you in April Fool's 2012 for our regularly scheduled tomfoolery.