"Deathly Hallows: Part 2″ To Open Giffoni Film Festival in Italy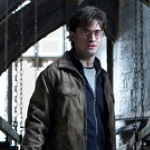 May 27, 2011
Variety is reporting that on July 12, the 41st annual Giffoni Film Festival will premiere "Harry Potter and the Deathly Hallows: Part 2″ in Italy.
The Giffoni Film Festival features films targeted towards young audiences between the ages of 3 and 23.
"Deathly Hallows: Part 2″ will mark the beginning of the festival at the Cittadella del Cinema in 3-D a day before the film is released throughout Italy on July 13.
Tickets are not being sold to the general public and must be requested through a cultural or industry accreditation for teachers, film students, cultural associations, organizations, or universities. More information can be found on this page.
"Deathly Hallows: Part 2″ will be released in the U.K. and U.S. on July 15, 2011.