James and Oliver Phelps Announce MTV's Harry Potter World Cup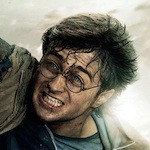 Jun 17, 2011
MTV have released a video in which James and Oliver Phelps (Fred and George Weasley) announce the Harry Potter World Cup, "a month-long tournament that will have you, the fans, voting to make your voice heard and determine who really is the greatest character in the entire Potterverse." 64 different characters in total are battling for the top title, with the winner to be announced during MTV News' coverage of the "Deathly Hallows: Part 2″ premiere in New York City.
Leaky will be one of the fansites weighing in on the competition as the tournament unfolds. The first round of voting begins on Monday, 20th June and runs until the 26th of June; find the full voting schedule underneath the Phelps twins' video announcement below:
style="background-color:#000000;width:520px;">style="padding:4px;">
Tags: Movie Trailers, Movies Blog

MTV News' Harry Potter World Cup Tournament Voting Schedule:
Round 1 ' Monday, June 20th through Sunday, June 26th
Round 2 ' Monday, June 27th through Thursday, June 30th at Midnight
Sweet 16 ' Friday, July 1st through Tuesday, July 5th at Midnight
Elite 8 ' Wednesday, July 6th through Thursday, July 7th at Midnight
Final 4 ' Friday, July 8th through Sunday, July 10th at Midnight
Championship Round ' Final 2 announced Monday, July 11th. Voting will continue up until the New York City premiere of "Harry Potter and the Deathly Hallows ' Part 2."
Find the official bracket here and more information at this link. Enjoy!