Dan Radcliffe on Pottermore and Reprising the Role of Harry Potter in Years to Come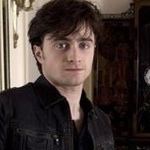 Jun 20, 2011
LA Times' HeroComplex blog has a new post in which Daniel Radcliffe (Harry Potter) reveals that he knew nothing about Pottermore whatsoever. "I'm sure that Jo will be writing a lot more in the coming years. I'm sure she has a lot more in her than we've read and a lot more stories to tell' said Radcliffe, joking, "as long as they don't involve Harry, I'm quite happy to buy them." The actor went on to describe the end of the films as, "bizarre; we've been talking about it for so long, and now it's finally here' but added that reprising his role in years to come, "would be a bit odd":

I'd be very skeptical about that. First of all, I don't think that she will [write another Harry Potter book] and second of all, oh, I don't know, the idea of going back to something after 10 or 20 years? At that point, I will have worked 20 years to establish a career outside of it, and at that point to go back to it would feel a little self-defeating. I could feel completely different at that time, but at this moment, it feels like it would be strange and not the way it would or should go.
Radcliffe also spoke briefly about his continued role in Broadway musical "How to Succeed in Business Without Really Trying", commenting: "We're doing well […] and now I just have to keep it up until January."
Read the full article at this link.