Play.com, PopSugar Holding Contests for "Deathly Hallows: Part 2″ U.K. and U.S. Premieres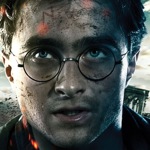 Jun 25, 2011
It's the final stretch before "Harry Potter and the Deathly Hallows: Part 2″ has its premieres in London and NYC, and both Play.com and PopSugar are offering fans the chance to attend one of the two events.
Play.com is running a competition to win a pair of tickets to the world premiere and walk the red carpet at Trafalgar and Leicester Squares on July 7. For your chance to win, "Like" the Play.com page on Facebook and follow the instructions. Closing date is July 4 and it's only open to U.K. residents.
Meanwhile, PopSugar is offering U.S. residents the chance to attend the New York City premiere of "Deathly Hallows: Part 2″ at the Avery Fisher Hall on July 11. The grand prize winner will win a trip for two to NYC and tickets to walk the red carpet. Registered PopSugar members can enter here. Contest closes June 29.
Good luck to everyone!