First Impressions of Pottermore Appear Online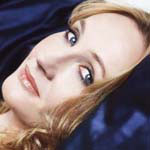 Aug 15, 2011
A few hours ago, early beta access was opened to a select few registered members of Pottermore, J. K. Rowling's newest Harry Potter project. A few entertainment sites have posted early reviews and first impressions of the site. Be warned, spoilers Entertainment Weekly had this to say of the site:

First things first, for those who were worried that this would be just the skeletal frame of a game used to sell audiobooks or ebooks or plush sorting hats or whatever: it's not. Even though the site is currently limited to material relating to the first book, Harry Potter and the Sorcerer's Stone, there's still more than enough to make your entire afternoon disappear like a temporus suckus spell.
EW delves further into the detail of the site, commenting on the different moments and elements included in Pottermore. Big Shiny Robot also has a first impression review online, stepping through the first steps of the experience. To hear their thoughts, click here to read.
A number of Leaky readers have let us know they been among those granted early access to the site. If you have, please do let us know @Leaky or in the comments below!