Pottermore Insider Answers Questions on Duelling, Potions, and Beta Feedback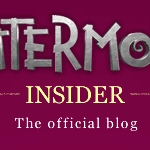 Sep 02, 2011
As mentioned last week, the Pottermore Insider blog has now been updated to answer frequently asked questions that Pottermore beta users have been asking. Concerns dealing with the potions brewing, wizards duelling, and moderation for common room comments are all addressed.
Additionally, the Insider reveals that a Pottermore beta survey will be sent out in a few weeks to those who have already gained entry into the site and will allow fans to provide more specific feedback.

'…It'd be nice to know IF Wizard Dueling will be available to beta testers again. I don't care when, just a yes or not.' [sic] – cwbrumm
Yes! We know that you like Wizard's Duel –

a lot

.
This section of the site has proven to be immensely popular and we've
been making a number of improvements behind the scenes to ensure that it
runs as smoothly as possible. We just need to finish making and testing
our changes.
Continue reading at this link!