Kylie Peterson and Marshall Griffin Selected to Run for Lumos in 2011 London Marathon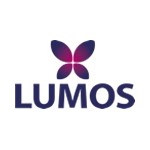 Jan 12, 2011
We let you know at the end of October that Lumos, the children's charity founded by J.K. Rowling, was looking for committed fundraisers to take one of its two Gold Bond places in the 2011 Virgin London Marathon. Leaky reader Kylie Peterson emailed in to let us know that she has been selected to run in the 2011 London Marathon for the charity.
Lumos has since updated its website to announce Marshall Griffin as the second runner selected:

Kylie and Marshall have pledged to raise as much money as they can to help the one million disadvantaged children throughout Europe currently shut away in large residential institutions.
Kylie says "I'm running the London Marathon for Lumos for two reasons. First, I enjoy running and want to challenge myself to a distance I never dreamed possible a year ago. The anticipation of completing my first full marathon in a city I've always wanted to visit is motivating and thrilling for me! Second, I chose Lumos to support because it is a wonderful charity which helps children have a better start in life. As a mother myself, I know how important it is for every child to have the opportunity to live in a loving and stable environment, and I believe that Lumos is working towards achieving that mission."
Marshall says "I was partially inspired by my brother's work helping children to raise money to feed and educate themselves (by making and selling paintings) in faraway lands and following a recent trip to Bulgaria, I discovered Lumos was looking for runners to raise awareness and funds to help 'disadvantaged children."
You can sponsor Kylie here and Marshall here on the Virgin MoneyGiving website.
Thanks for emailing in, Kylie, and congratulations!