LeakyCon 2011 Hotel Update: Discounted Rate for Attendees at Nearby Crowne Plaza Hotel in Orlando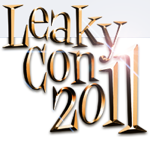 Jan 17, 2011
LeakyCon 2011, our second charity conference taking place this July in Orlando, Florida, has secured a discounted rate at the nearby Crowne Plaza Hotel in Orlando to serve as a supplementary hotel for our conference. Last month, our block of discounted rooms at the Royal Pacific (LeakyCon's host hotel) and Portofino Bay at the Universal Orlando Theme Park completely sold out. While standard rooms are still available at the Royal Pacific and Portofino Bay hotels, we can no longer offer the discounted rate to LeakyCon attendees booking new reservations at either hotel.
Standard King and Double Queen rooms at the Crowne Plaza Hotel are available exclusively to LeakyCon 2011 attendees for the discounted rate of $159 a night plus tax. This rate includes complimentary, scheduled transportation to and from the Royal Pacific Hotel, the site of LeakyCon 2011, on conference days. To secure this discounted rate at the Crowne Plaza hotel, please book your reservations via this link or call 1.888.233.9527 and mention "LeakyCon."
Discounted reservations at the Crowne Plaza are available three days before and after the conference (July 10th – 20th, 2011) and must be booked by a person over the age of 18. In addition to the complimentary, scheduled shuttle service to and from the Royal Pacific Hotel, the Crowne Plaza offers guests an abundance of amenities, a list of which can be found right here.
LeakyCon is set for July 13-17 at the Royal Pacific Hotel in Orlando, FL, the same weekend as the release of the final film in the Harry Potter franchise. Registration is now open and available to all right here! Full details about LeakyCon 2011 can be found on our website here.
See you in Orlando!