"Deathly Hallows: Part 1″ Remains in Running for Various Oscar and BAFTA Nominations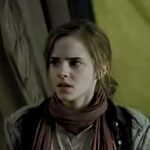 Jan 07, 2011
As the movie award season marches on, the "Harry Potter and the Deathly Hallows: Part 1″ film, and its actors, remain in the running for nominations at both the annual Academy Awards and BAFTAs. First up, the DH:1 remains in the running for the Visual Oscar nomination, as the final round of selection prior to nominations has taken place and lists the film among the seven films still in the running. The films are, in alphabetical order:'
"Alice in Wonderland"
"Harry Potter and the Deathly Hallows Part 1″
"Hereafter"
"Inception"
"Iron Man 2″
"Scott Pilgrim vs the World"
"Tron: Legacy"
On January 25th, the final five nominees will be chosen following member voting based on fifteen minute excerpts from each film. A full press release can be read here. The 83rd Annual Academy Awards will be broadcast live on ABC, Sunday, February 27, 2011.
Next, the BAFTA long list has been published this morning, and contains a number of nominations for both the "Harry Potter and the Deathly Hallows: Part 1″ film, as well as a number of actors, both past and present. The film is longlisted in the following categories:
Make Up & Hair
Special Visual Effects
Sound
Editing
Costume Design
Production Design
Cinematography
Original Music
In addition to this, a number of actors from the films have been longlisted for roles in projects outside Harry Potter. Jim Broadbent (Slughorn) is listed in the Leading Actor category for his role in "Another Year;" two listings in the Supporting Actress category for Helena Bonham Carter (Bellatrix) for her roles in "Alice in Wonderland" and "The King's Speech," respectively; and Miranda Richardson (Rita Skeeter) in the Supporting Actress category for "Made in Dagenham." Final nominations for the BAFTAs will be announced January 18th, which will be followed by the award ceremony on February 13th.
Congratulations to all!