Leaky Exclusive: Scream Awards Harry Potter Farewell NYC Event Tickets Available Here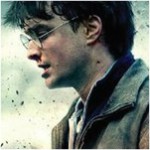 Oct 07, 2011
As readers will recall, Spike TV's 2011 Scream Awards is set to feature a special Harry Potter Farewell as part of its awards ceremony broadcast on Tuesday, October 18th. Today, Leaky has exclusive information about how you can be a part of this event next Friday, October 14th, if you live in or around New York, New York. Details are as follows:

Come One, Come All, Come Dressed in All Things Potter!
On Friday, October 14th, a select group of 1000 Harry Potter fans will gather in NYC for a final farewell to the greatest film franchise of all time, Harry Potter. The gathering will be used as part of a televised tribute during the SCREAM AWARDS airing on SPIKE TV Tuesday October 18th at 9/8c PM.
Let the trending begin! Please tweet your pics, videos and experiences @spike_tv #SCREAMFORPOTTER. That way, the rest of the Potter community around the world can share the fun.
If invited, you will be rewarded with the experience of a lifetime AND a very, very special SURPRISE GUEST OF HONOR.
To participate, you must be over 18 years old, live in the Tri-State area, be prepared to stay for two hours and come dressed as your favorite Harry Potter character. The time and location are still TBD.
If you are a diehard Potter fan and want to be part of this historic event, request free tickets here and enter the promo code POTTER.
Good luck to all!