October Contest: Pensieve Diving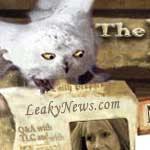 Oct 04, 2011
For this month's contest we are going Pensieve diving! On each of the
five Saturdays in October we will provide you with the description of
one place and object pair as observed by our muggle friends. Your job
will be to figure out both parts: the location and the item of focus.
These ambiguous clues are all that our poor muggle friends could
articulate and so are rather confusing. Here's an example of what we
mean:
This location is a combination of one of Hagrid's favorite meal
ingredients, a tennis racquet maker, and a topographic projection. If
you need a hint Mr. Weasley can guide you along. Here you will find an
object that had two uses in life. In both cases its sole purpose was to
carry you on your way.
Answer (highlight to read):
Stoatshead Hill, boot portkey
Oh, one more thing. We were able to identify the wizard whose memories
were in the Pensive. You guessed it, Harry Potter. A location can be
any place mentioned in J.K Rowling's books that Harry has been to
personally. Accordingly, the object will have been mentioned in the
books as being at that location.
Winners will receive one of three handcrafted wands donated by Wizard Wood Wands
(changed monthly) and 50 MyLeaky points.
Full rules can be found here. Clues will be posted on Saturdays and answers to the clues should be e-mailed by the following Friday. Follow our Facebook page if you need reminders about when clues are posted! Good luck!