Interview with Author of 'Harry Potter Page to Screen'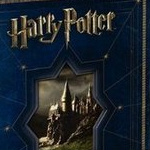 Nov 09, 2011
Bob Calder, the author of Harry Potter Page to Screen: The Complete Filmmaking Journey, recently granted a Q&A to Sugarscape about his time on the Harry Potter set while he compiled information for his book.
Some of the things Calder talks about in the interview include a stunt gone wrong during the filming of "Deathly Hallows," and what it was like to be on set during the final day of filming. Click here to read the entire interview.

How heavily involved was J.K. Rowling in the envisioning of the film?

JK always wanted to keep the two things separate ' HER books, THEIR
films. That said, she was involved from day one making sure they got it
right, and continued to be an advisory presence throughout. But I feel
that once she realised she had the right people in place, from producer
David Heyman on down, she was confident enough to let them get on with
it, knowing that they felt as passionately about her work as she did. In
the early stages of each movie, she would provide insight for the filmmakers, especially when they were
unsure of what was going to come in the next book. And to the young
cast she was a figure they could turn to on occasion. Many of them
fondly recalled the personal letters they unexpectedly received from
her, telling them how they'd brought things to life just as she had
originally imagined them. Treasured items for all.
Harry Potter Page to Screen is now on sale.