WB Considering Theatrical Re-release of "Deathly Hallows: Part 2" in NYC and LA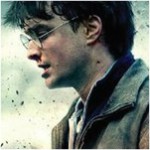 Dec 01, 2011
According to Variety, Warner Bros. is considering re-releasing "Harry Potter and the Deathly Hallows: Part 2" in theaters at select locations in New York and Los Angeles. The theatrical re-release would be part of WB's ongoing efforts for the film to receive Oscar nominations during the upcoming award season.
The Los Angeles Times spoke to WB president Jeff Robinov and worldwide marketing president Sue Kroll about their campaigning. Read highlights from their interview below:
Winning an Oscar isn't going to sell another ticket or DVD for Harry Potter. So why are you putting so much into this campaign?

JR: The films have been of a really high standard, and a lot of the
academy attention has been on the technical side, which overlooks their
quality. We believe if you look at what [director] David [Yates] has
done with this last film, if you look at the critical reception and pure
execution, and if you look at the scale and depth and entertainment
value, it's worthy of academy recognition. It feels to me like if you
look at what has been released this year, "Harry Potter" is deserving of
consideration as one of the best films and directorial efforts.

Are you really campaigning for "Harry Potter and the Deathly Hallows "
Part 2" or did you save your big academy push for this year in hopes of
rewarding the series as a whole?

SK: The strategy is not to reward the history of the franchise but to
recognize this very singular achievement on behalf of David Yates and
all the people in the movie. We didn't decide to do it until after the
film was released.

It got a 97% "fresh" rating on Rotten Tomatoes and an A+ CinemaScore
from moviegoers. We devised this campaign very much on the basis of this
specific film because we think it is worthy.