December Contest: Mirror of Erised Revelations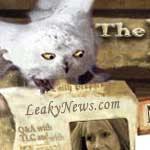 Dec 03, 2011
In this month, where wishes and dreams run wild during our holiday
celebrations, your task is to select any Hogwarts Professor and reveal
to us (in 150 words or less) what they would see if they chanced to look
into the Mirror of Erised. Use your imagination and try to capture that
Professor's essence as best you can. Mail your submission to the contest to [email protected] by 11:59 pm (EDT)
on 31 December, with "Mirror of Erised" in the subject line of the
e-mail. The winner will receive a handcrafted wand from Wizard Wood Wands and The Practitioners Guide to Wand Magic by William C. Wilson.
Go here for additional rules and FAQ. Best of luck to everyone who enters!