Pottermore Insider Updates with Harry Potter Reading Survey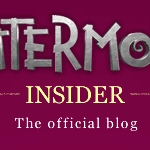 Dec 09, 2011
The Pottermore Insider has updated its site with a reading survey – which can be taken by anyone, not just those in Pottermore Beta:
While many of you are aware that we're busy improving and developing the
Pottermore experience, you might also be interested to know that we're
hard at work preparing the Pottermore Shop, too.
We know that a lot of people are excited about being able to buy the
Harry Potter eBooks for the first time. If you're a Harry Potter fan or
reader who is interested in buying eBooks either for yourself or someone
else, we'd really appreciate you taking part in our reading survey. You
don't have to be a Pottermore Beta user but if you're interested in
Harry Potter, reading or eBooks in general, we'd really like your
feedback.
Take the survey here.