New Magical Creature Contest Announced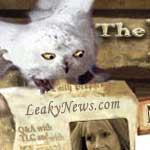 Feb 01, 2011
Our Contest Crew have announced their latest contest for the month of February, the New Magical Creature Contest. Entrants to this month's contest must provide a description of 100 words or less of two likely creatures Hagrid has paired and what they have produced. Descriptions of the new creature should include information about their magical abilities. For the purposes of this contest Hagrid has access to only those magical
beasts mentioned in the seven Harry Potter books and the two charity
books: Fantastic Beasts and Where to Find Them and Quidditch Through
the Ages. You may choose to cross-breed two magical creatures or a
magical creature with a non-magical creature as long as the non-magical
creature was also mentioned in one of the seven Harry Potter books or a
charity book. Also, please do not use centaurs, merpeople, or werewolves
because these, like goblins and house-elves, are considered beings
rather than beasts. All entries must meet PG-13 standards of
decency and good taste.
Please email your submission to
[email protected] by 11:59 pm (EDT) on February 28th, 2011, with "Magical Creature" in the subject line of the e-mail. Copy-paste your entry into the body of the e-mail and include a name to
be used for authorship (real name or Leaky Lounge name).
The full rules and more information about the New Magical Creature Contest can be found here. The first place winner will receive a handcrafted wand donated by Wizard Wood Wands (design changes each month) and 200 MyLeaky points.
FAQ can be found here and if you have any questions not answered in the FAQ, or would like to discuss this Contest, please come to the Contest Corner Forum of The Leaky Lounge. Best of luck to all who enter!