April Issue of the Revamped "Quibbler" Now Online, Renamed "The Daily Dung Heap"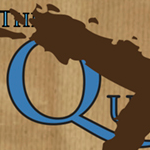 Mar 31, 2011
Hmm… seems that 'Dung and his friend Chalky have taken over management of The
Quibbler. It has a new name–The Daily Dung Heap–and a brand new masthead! The new editors write that the Dung Heap will be "bringin' ya the latest fananshul news fer all wizardin' investurs an' bisnessmens".
You can get your mitts on the latest issue in PDF format by creepin' down this dark alley or as a zipped file by grabbin' onto this grubby portkey.
If you are interested in contributing to future issues of The Daily Dung Heap, the guidelines and instructions for submissions can be found at this link.
Fanks to the team behind the The Daily Dung Heap, which includes DorisTLC, Dreamteam, Evreka, Iheartprofessorsnape, Janemarple9, Lirene, paint it Black, Rudius Hagrid, SeverineSnape, Songbird, SnapesSister and wordsaremagic.
'appy readin'!