Teaser Trailer Released for "The Woman in Black" Starring Daniel Radcliffe, Release Date Pushed Back (Updated with Download Links)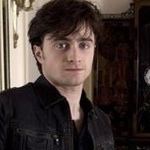 Apr 10, 2011
IGN today posted a teaser trailer for the new film adaptation of "The Woman in Black", which stars Daniel Radcliffe (Harry Potter) as Arthur Kipps. You can watch the trailer embedded below or at this link on the IGN website. The trailer can also be seen on YouTube.
The Woman in Black was originally a 1983 novel by Susan Hill and a stage play adaptation of the thriller has been running in London's West End since 1989. The film – directed by James Watkins and also starring Aberforth actor Ciaran Hinds – is set to be released in February of 2012 in the UK, pushed back from the original October 2011 release.
Radcliffe's character, Arthur Kipps, is a young lawyer who glimpses a woman dressed entirely in black as he works in the isolated home of a recently
deceased client.
Thanks to HPANA for the heads up!
Update: We have now been sent some download links for the teaser trailer in a number of formats as well as an official synopsis:

Based on the classic ghost story, THE WOMAN IN BLACK tells the tale of Arthur Kipps (Daniel Radcliffe), a lawyer who is forced to leave his young son and travel to a remote village to attend to the affairs of the recently deceased owner of Eel Marsh House.

Working alone in the old mansion, Kipps begins to uncover the town's tragic and tortured secrets and his fears escalate when he discovers that local children have been dying under mysterious circumstances. When those closest to him become threatened by the vengeful woman in black, Kipps must find a way to break the cycle of terror.

THE WOMAN IN BLACK also stars Ciaran Hinds (TINKER, TAILOR, SOLDIER, SPY) and Janet McTeer (TUMBLEWEEDS), was adapted from Susan Hill's novel for the screen by Jane Goldman (KICK ASS) and directed by James Watkins (EDEN LAKE).
You can also have a look at the Facebook page or official website for more information on the film.
Trailer download links:
MP4 – Quicktime
Small
Medium
Large