J.K. Rowling Donates Signed Books for Young Fan's Fundraiser, Money to Centre of Hope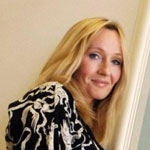 Apr 13, 2011
Two reports have surfaced online recently regarding generous donations Harry Potter author J.K. Rowling has made to various charities.
The first comes from The Daily Record in Scotland which reported that Ms. Rowling donated 50,000GBP ($81,400) to help victims of child slavery in the Philippines. The donation will help fund the Centre of Hope, which provides refuge for victims of human trafficking.
The founder of the organization, Cecilia Flores-Oebanda said:
"I pray that she knows that this donation has really gone a long way. It has made so many people happy. We have put her name in the building in gratitude for what she donated to us. It is called the Centre of Hope building, where the victims of human trafficking can be housed and healed."

JK was due to present Cecilia with an anti-slavery award in London in 2005, but was unable to attend. Instead, she spoke to her by phone.

"She said that like me she was a single mum and she also suffered in poverty and that there was always hope. Miss Rowling told me to be strong. She really cared and encouraged us. It was an inspiration."
The Mirror is also reporting that Ms. Rowling sent a complete set of signed Harry Potter books to a young fan, fifteen-year-old Shona Macleod, who is hoping to raise money for a park bench in memory of her friend. The collection of books will be auctioned off this Tuesday by Bonhams in Oxford. Proceeds will also go to a "new fund set up for terminally ill children." Read Shona Macleod's touching story here.