Meet the Deathly Hallows actors at LeakyCon 2011!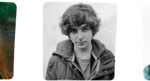 Jun 02, 2011
At LeakyCon 2011, Harry Potter fans will meet, for the first time, some of the newest faces in the Potter series: The young actors who play Albus Severus Potter, Young Lily Evans, Hugo Weasley and James Potter II. They will be joined by Leaky's longtime friend, Christopher Rankin (Percy Weasley) – without whom we couldn't imagine this conference taking place. Would you like to meet these lovely people? OK!
Arthur Bowen lives in Oxfordshire, England and has 3 sisters. He loves to play football both at school and for his local team. Harry Potter and the Deathly Hallows, Part II is Arthur's fist role in a film. In his spare time Arthur enjoys listening to music and spending time with his friends and family.
Ellie Darcey-Alden is a friendly, fun-loving 11-year-old who has a number of hobbies that keep her very busy. Of course dancing and drama take up most of her time, but she also attends Karate classes with her younger brother. Ellie also has a passion for animals; she has two rabbits, Angel and Stewie who she adopted from the Blue Cross Centre, and a beautiful Cocker Spaniel called Lola. Ellie's other big passion is horses, and whenever there is an opportunity she loves to have a riding lesson. Ellie realises how lucky she has been to have performed in some very exciting productions and to have worked with so many amazing and talented people. It all started in 2007 with her debut performance in the Oxford Christmas Panto; from then on she was hooked, and has loved every performance since then that she has been lucky enough to have been part of, whether in Theatre, Television or Film.
Will Dunn says: "Hi! My name's Will Dunn. I'm 15 and pretty crazy, but I like to think in a good way! I love acting, playing guitar and football (that's soccer)! And Harry Potter, naturally. I live in the south of England, with my Mum, Dad and loopy dog Lulu! I was 13 when I got the part of James Potter II and for someone who's been a Potter fan all his life, it was pretty incredible! Oh, and I'm MAD about Muse. Looking forward to meeting you all!"
Ryan Turner lives in Cambridgeshire in the UK. He started modelling and acting at the age of 5 and has done various TV commercials, advertising campaigns, music videos and short films. Ryan loves his sport and is an avid football player and plays for a local team. He likes to get involved with many other sports including hockey and Tang Soo Doo. He is currently a Orange and Green belt. In his free time he likes to play on his Xbox 360 and is learning to play the guitar.
Christopher Rankin is known for playing Percy Weasley in the Harry Potter franchise, a role he's had since the very beginning. He has recently graduated from the University of Lincoln with a degree in Media Production. Onstage, Chris has played Percy the Henchman in "Snow White and the Seven Dwarfs," King Rat in "Dick Whittington," Eilert Loevborg in "Hedda Gabler," Geoff in "A Taste of Honey," Young Syrion in "Salome" and Edgar Linton in "Wuthering Heights" – to name but a few. On television, Chris can be seen in BBC's "The Rotter's Club" and FIVE's "Victoria Cross Heroes." He recently traveled to Buenos Aires to shoot "Celebrity Total Wipeout," to be shown on BBC1 later in the year. Chris is delighted to be attending LeakyCon 2011 to celebrate the release of the final film with the people who love it the most!
These charming and spirited actors will be part of a keynote on Saturday, July 16 (which will be a small additional cost and the details of which will be released tomorrow), as well as a special event on Thursday, July 14 (which will be no additional cost and the details of which will be released this weekend). They will also be part of all the celebrations of the week. Registrants in our family track will get a special visit from them as well. There will also be scheduled meet-and-greets, the details of which will be released in due course.
We will be announcing and highlighting more special events over the next week, and releasing a full schedule soon. Main registration for LeakyCon 2011 is now sold out, but you can add your name to a waiting list here. Our park event, "Open at the Close," is also sold out, and you may add your name to the waiting list here. Our first two keynotes (A Very StarKid Event and the Arthur Levine Keynote) are both sold out, but our just-announced EA keynote still has spots – see your registration account at LeakyCon.com to add this to your event list!
And there is one more thing… we'll tell you tomorrow.