Arrival Time Announced for U.K. World Premiere, Trio and J.K. Rowling Confirmed to Attend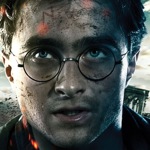 Jul 01, 2011
As a follow-up to our news about the public viewing areas for the U.K. world premiere of "Deathly Hallows: Part 2," Warner Bros. have also announced a start time for cast and crew arrivals on July 7.
Cast and crew will begin arriving at London's Trafalgar Square at 4 p.m. Those confirmed to be in attendance include Daniel Radcliffe (Harry Potter), Emma Watson (Hermione Granger), Rupert Grint (Ron Weasley), director David Yates, producers David Heyman and David Barron, and author J.K. Rowling herself. More cast will be announced closer to the date.
The premiere screenings for "Part 2″ will be taking place in the three cinemas at Leicester Square: 7 p.m. at the Empire, 7:15 p.m. at the Odeon, and the third screening time at the Odeon West End is TBA.