Foreign Policy Article Compares War with Voldemort to Current World Issues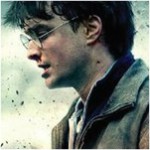 Aug 12, 2011
In a very cleverly written article sent to us by Leaky reader Valerie K., the end of the war with Voldemort as written by J. K. Rowling, is compared to current foreign policy issues facing the Muggle world today:
A legitimate process must hold the victors to account as well. Remember, under the ruthless Barty Crouch,
the Ministry of Magic's Department of Magical Law Enforcement was
itself formally authorized to use unforgivable curses, including
torture, against suspected Death Eaters, and innocent suspects were
imprisoned after what were essentially show trials. When the ministry
came under Voldemort's sway, how many of its employees went along with
the abuses it committed? What about the controversial decisions made by
those who are widely seen as heroes, like Hogwarts headmaster Albus
Dumbledore — for, say, his use of child soldiers? What of Harry Potter
himself, who once used the torture curse?
One way to address these challenges would be to establish a Truth and
Reconciliation Commission modeled on the experience of Muggle South
Africa. Rank-and-file Death Eaters and collaborators — as well as those
who fought against them — would be given the opportunity to testify
about their actions and be forgiven for those less serious offenses to
which they fully and honestly confessed. Such a process would not only
be cathartic, but would also help establish a more accurate and complete
version of these traumatic events and could, in turn, become part of
Hogwarts's curriculum. It would be important to ensure, however, that
those who testify to such a commission tell the truth voluntarily, and
not under the influence of Veritaserum.
You can read more of the article here. Many thanks to Valerie K. for sending this our way!