"Deathly Hallows: Part 2″ DVD and Blu-ray Release November 11?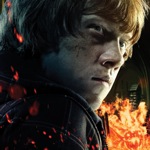 Aug 15, 2011
Reports have been making their way online stating that November 11, 2011 will be the release date for the US "Harry Potter and the Deathly Hallows: Part 2″ DVD and Blu-ray editions. Blu-ray.com reports that multiple editions are set for release on this date, including a four disc combo pack, two disc Blu-ray, and Blu-ray 3D disc copy of the film. Word on any special features the editions may have has not been released, but, interestingly enough, November 11th is also the date when Universal Orlando's Wizarding World of Harry Potter is scheduled to start their "Celebration of Harry Potter Films" at the park. Leaky is awaiting official confirmation from WB on the exact release date of the DVDs, so this news sits in the rumor category for the time being.
Thanks to Snitch Seeker for the heads up!