Rumor: Harry Potter Series to be Bundled with Sony's New E-Reader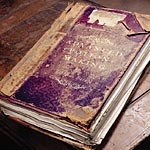 Aug 16, 2011
The Register is reporting that Sony has gained "early electronic rights" to the Harry Potter e-books and that Sony's next generation e-reader, expected to be released in November, will come bundled with the 7 Harry Potter books plus a letter from J.K. Rowling, subscription to Pottermore and a themed carry case.
Please note that at the moment this is still under the rumor category and has not been confirmed by Sony, a Pottermore sponsor, or J.K. Rowling.
The Harry Potter e-books are expected to be sold exclusively through Pottermore when the site opens to all.