July 30th Edition of The Quibbler Now Online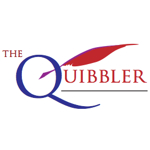 Aug 04, 2011
The July 30th edition of The Quibbler, Leaky's monthly publication "for all the news you won't find anywhere else," is now available for download.
In this month's issue, Herbology professor Neville Longbottom reassures readers about the "vicious veggies and fanged fruits" that are threatening the wizarding community. There is also a debate about an increase in thestral sightings, especially among muggles. Are they real or is it an unlicensed animagus?
You can download a PDF version of The Quibbler at this link or find the zipped file version right here. You can also have a read of past Quibblers via this link.
If you are interested in contributing to future issues of The Quibbler, the guidelines and instructions for submissions can be found here.
Many thanks once again to the creative team behind The Quibbler, made up of DorisTLC, Dreamteam, Evreka, Iheartprofessorsnape, Janemarple9, Lirene, paint it Black, Rudius Hagrid, SeverineSnape, Songbird, Snapes-Sister, wordsaremagic and this issue's guest contributors: Skygirl and Lyra S.