Bonnie Wright Joins Cast of "In Want of a Wife"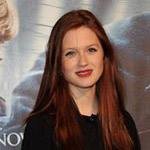 Sep 18, 2011
In a new interview with Glamour Magazine, actress Bonnie Wright (Ginny Weasley) revealed that she has two projects on her plate, including one where she has the chance to step behind the camera. Ms. Wright reveals:

"I just shot a film a month ago that should be coming out next summer, The Philosophers, it's an American independent film.. And then I'm directing a film and also acting in another one in January. It's a period piece set in the 1800s so that will be fun. That one's called Want Of A Wife, it's a British film."
As more details come online, Leaky will share the latest!
Thanks to SS for the tip!