Pottermore Terms and Conditions Updated, Video Added to Pottermore Home Page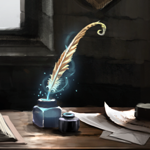 Mar 30, 2012
Pottermore has announced a change in the Terms and Conditions for Beta users so that they now cover the newly opened Pottermore Shop. These Terms and Conditions, which were updated on March 27th, can be found here.
Also, in anticipation of the Pottermore opening beyond Beta in early April, a video has been added to the Pottermore home page which shows a look at the site.
Thank you very much to roonwit for the tip!