December Contest Winners Announced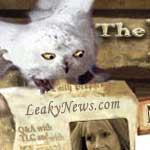 Jan 11, 2012
For Leaky's December contest, our team asked you to select any Hogwarts professor and reveal what they would see if they looked into the Mirror of Erised.
The winners have now been chosen, and their entries can be read at the bottom of this page. Congratulations to the following!
First Place: RC Kirzner
Second Place: Linda Surga
Third Place: LadyBlack
Honorable Mention: James L.
Honorable Mention: Eikind
Honorable Mention: Rowena Weasley
Honorable Mention: Cirquemagic
The first place winner will receive a handcrafted wand and a copy of the book The Practitioners Guide to Wand Magic by William C. Wilson, both donated by Wizard Wood Wands, as well as 200 MyLeaky points.