Daniel Radcliffe Attends London and Toronto Premieres of "The Woman in Black"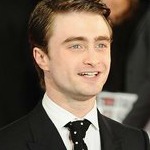 Jan 27, 2012
Images have surfaced online from Daniel Radcliffe's attendance at the premieres for "The Woman in Black" in London and Toronto.
On Tuesday, the horror film premiered in Radcliffe's hometown of London. Some images can be seen in the Leaky galleries at this link. DanRadcliffe.com also has a report from the premiere with additional images. See it here.
Thursday night, Radcliffe was in Toronto promoting his new film. Images from the Canadian premiere are available on this page.
"The Woman in Black" will be released Feb. 3, 2012 in the U.S. and Feb. 10 in the U.K.