UPDATED: Videos: Dan Radcliffe on Bravo's "Watch What Happens Live"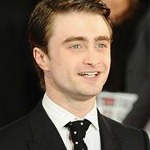 Feb 10, 2012
UPDATED: We now have some images from the show here in our galleries.
"We have some new videos from Daniel Radcliffe's recent appearance on Bravo's "What What Happens Live." In one clip they have a recording of Ralph Fiennes ask Radcliffe three Harry Potter related questions, and in another Radcliffe reads from some Harry Potter erotic fanfiction. Obviously, these clips contain some mature content so do be forewarned.
You can see the videos below.
Ralph Fiennes Asks Dan Radcliffe Harry Potter Related Questions
Daniel Radcliffe Reads Harry/Ron Erotic Fanfiction
Daniel Radcliffe Talks About Being Naked in "Equus"
"What Can't Daniel Do?"
Daniel Radcliffe Talks About Working With John Larroquette
Daniel Radcliffe Talks About His Biggest Fear
Daniel Radcliffe Talks About Madonna
Many thanks to everyone who emailed!
~*~
Special announcement: Leaky is looking for news editors! If you have what it takes, email us at [email protected]leaky-cauldron.org