UK Fans Will Get a Chance to See "Deathly Hallows: Part 2″ In Theatres Again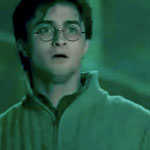 Feb 13, 2012
Readers may recall that Vue Cinemas was holding a poll to see what UK cinema goers thought the best film of 2011 was. It should come as no surprise that "Harry Potter and the Deathly Hallows: Part 2″ won that competition and UK citizens will now get the opportunity to see it in theatres once more:
UK-based Harry Potter fans have won the chance to see ˜Harry Potter And
The Deathly Hallows: Part 2′ on the big screen again later this month
after it was crowned the Vue Film of the Year following a public vote.
The final instalment of the Potter series, which is the highest-grossing
movie franchise of all time, was one of 40 films in the running for the
prestigious title.
Competition was fierce, but in the end there could be only one winner as
˜Deathly Hallows: Part 2′ finished ahead of The King's Speech and
Twilight: Breaking Dawn Pt. I, who were second and third respectively.
Vue Cinemas will now hold a special showing of ˜Deathly Hallows: Part 2′
all over the UK on February 26, which is the day the Oscars take place
this year, with tickets just £4.