New Daniel Radcliffe PSA for The Trevor Project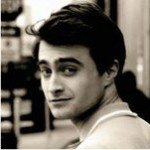 Feb 22, 2012
Last night the Trevor Project released a new PSA featuring Daniel Radcliffe, and today MTV has an article that details Radcliffe's involvement in the Trevor Project:
The 22-year-old said in a statement that his work with the Trevor
Project has taught him the importance of being a straight ally and
offering his support. "When we let someone know that we accept them for
who they are and that we are safe to talk to, we can help save lives,"
he said. "It's as simple as that."
Radcliffe has been involved with the Trevor Project since 2009, appearing in public service announcements for the group's
prevention hot line and speaking out in support of LGBT youth. Radcliffe
has called his work with the Trevor Project "one of the most important,
if not the most important, thing that I'm associated with."
You can read more of the article here and see the PSA here or below. Read more about the Trevor Project here.
Many thanks to Max for owling!