J.K. Rowling's Next Novel Announced, Written for Adults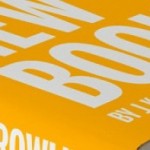 Feb 23, 2012
UPDATE: jkrowling.com is being "refreshed and redesigned" and will be opened again later this spring. An e-mail list has been added to the Web site's interface for readers to subscribe to updates.
J.K. Rowling's agency, the Blair Partnership, announced this morning that the Harry Potter author will be releasing a new novel for adults.
The only other info on the page, besides a graphic, is a note from the author indicating that "While I have loved writing it just as much, my next book will be very different from the Harry Potter series."
A press release further notes:
"Although I've enjoyed writing it every bit as much, my next book will be very different to the Harry Potter series, which has been published so brilliantly by Bloomsbury and my other publishers around the world. The freedom to explore new territory is a gift that Harry's success has brought me, and with that new territory it seemed a logical progression to have a new publisher. I am delighted to have a second publishing home in Little, Brown, and a publishing team that will be a great partner in this new phase of my writing life"
Details will be announced "later in the year." The as-yet unnamed book has been bought by Little, Brown and Company in the UK and US.
The book will be the first of J.K. Rowling's work to be available immediately in print and electronic versions. There was no auction for the rights to the book.
As always through all these years, stay very close to Leaky for news and developments on J.K. Rowling's writing: we will be covering it as closely as we do Harry Potter.
Oh, and: leave a comment if you just screamed, did a dance, jumped for joy, or anything else.