No Auction for J.K. Rowling's New Novel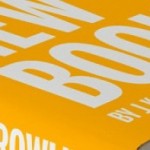 Feb 23, 2012
Though it would seem that a new novel by J.K. Rowling, brought to a new publisher, would incite the mother of all bidding wars, an Associated Press report has indicated that there was no auction for the book.
Rowling's agent, Neil Blair, would not disclose financial
details of the deal but said there had been no auction. He said Thursday
that Rowling was remaining with Bloomsbury in Britain for the Harry
Potter books.
"As her new book is for a different audience, and
marks a new literary direction for her, it made sense to separate the
two and for her new book to be launched by a different publisher," said
Blair.
As always, stay close to Leaky, as well as our Facebook page and Twitter!