"Deathly Hallows: Part 2″ Wins Excellence in Production Design Award and Outstanding Contribution to Cinematic Imagery Award from ADG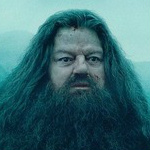 Feb 06, 2012
The Art Directors Guild has awarded "Harry Potter and the Deathly Hallows: Part 2″ the Excellence in Production Design Award for a Feature Film and the Outstanding Contribution to Cinematic Imagery Award:
The creative team for the entire Harry Potter skein, which has grossed more than $7 billion worldwide for Warner Brothers, received the outstanding contribution to cinematic imagery award at the dinner. The large Harry Potter contingent swarmed the stage to receive the prize handed out by Tinker Tailor star Gary Oldman (Sirius Black).

This was the first time the full complement of creators behind a film ' including author J.K. Rowling,
the producers, directors, screenwriters and production designer Craig '
has received the prestigious ADG special honor. Past winners include
actors Warren Beatty and Clint Eastwood, and directors Steven Spielberg and Robert Wise.

You can read more of the article here. Many thanks to Mariam for owling!
~*~
Special announcement: Leaky is looking for news editors! If you have what it takes, email us at news [at] the-leaky-cauldron [dot] org.