March Contest: History of a Special Friendship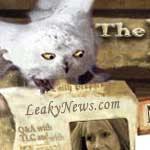 Mar 03, 2012
For our contest this month we're asking you to think about some of the human-animal friendships found in Harry Potter and to write the story of their origin. Using 500 words or less write a story of how a witch/wizard and their creature companion (mentioned in the books) met. Please email your submissions to [email protected] by 11:59
pm (EDT) on 31 March, with "History of a Special Friendship" in the
subject line of the e-mail. Also, make sure to copy-paste your
description into the body of the e-mail and include a name to be used
for authorship. You may use your real name or your Leaky Lounge name.
Winners will receive a handcrafted wand (design changes each month) and a copy of the book The Practitioners Guide to Wand Magic by William C. Wilson, both donated by Wizard Wood Wands,
as well as 200 MyLeaky points. Second, third, and honorable mention(s)
will receive 150, 100, and 50 MyLeaky points respectively.
Many thanks to Lady Princess who suggested this idea.
More information on the contest can be found here.