"Deathly Hallows: Part 2″ Nominated for Five Empire Awards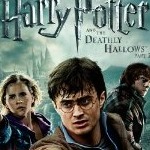 Mar 05, 2012
The Empire Awards, which will be held on March 25th in London, have given "Harry Potter and the Deathly Hallows: Part 2″ five nominations:
Best Female Newcomer (Bonnie Wright)
The Art of 3D (which will award the movie that best utilized 3D)
Best Actor (Daniel Radcliffe)
Best Director (David Yates)
Best Film
In the category of Best Actor, Radcliffe will compete against Harry Potter alum Gary Oldman (Sirius Black) for his role in the film "Tinker Tailor Soldier Spy."
"Deathly Hallows: Part 2″ and "Drive" are tied for the most nominations. You can read more here.
Many thanks to Max for owling!