Pottermore: House Cup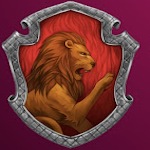 Jun 21, 2012
UPDATE: Pottermore has announced that the House Cup will be awarded on the 5th of July!
The hard work Pottermore users have been putting into their potion making and dueling skills is finally going to be rewarded. The house points that have been accumulating are now being tallied toward the Pottermore House Cup! Pottermore Insider announced that the Pottermore House Cup will be awarded soon:



The house with the greatest number of points will win the Pottermore House Cup, so keep up the duelling and brewing.

We'll be posting updates regarding the Pottermore House Cup both on the Insider and on the Pottermore Gateway, but also somewhere else…
Pottermore Insider also reported that each Pottermore House now has its own noticeboard:
We're pleased to announce that each Pottermore house now has its own noticeboard. Your house noticeboard can be found in your house's common room on Pottermore ' make sure you visit to stay up to date with the latest house news as we begin the countdown to the announcement of the Pottermore House Cup winner.

It's an exciting time; good luck to all houses!