UPDATED: Wonderbook: Book of Spells to Feature New Content from J. K. Rowling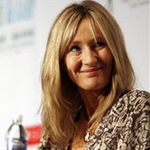 Jun 05, 2012
As part of its collaboration with J K. Rowling, Sony revealed a new game for the PlayStation 3 which will allow players to learn and perform spells from The Book of Spells by Miranda Goshawk. This game will also feature new written content by J. K. Rowling:
Featuring exclusive new and original writing from J.K. Rowling, Wonderbook: Book of Spells comes to life as you read, allowing you to cast spells with your PlayStation®Move Motion Controller which becomes your own magic wand. Go on a fantastic journey to read and learn the secrets of wizardry and the art of spell-casting, just like a student at Hogwarts, when it is released in November 2012 in Europe and December 2012 in North America. Wonderbook: Book of Spells will also be coming to other countries and regions following this window.
J.K. Rowling said, "Wonderbook: Book of Spells is the closest a Muggle can come to a real spellbook. I've loved working with Sony's creative team to bring my spells, and some of the history behind them, to life. This is an extraordinary device that offers a reading experience like no other."
…
Book of Spells is presented as being written by Miranda Goshawk over two hundred years ago, and can be found in the Restricted Section of the Hogwarts library. It is an advanced textbook for students, which will assist them on their journey to becoming an accomplished witch or wizard.
Released in November 2012, Wonderbook: Book of Spells provides students with a safe environment in which to read, discover, learn and practise spells they already know and love, such as Incendio, Wingardium Leviosa and Expelliarmus, as well as discover mischievous notes and spells scribbled into the margins by previous Hogwarts students. In addition to humorous anecdotal facts relating to the spells, J.K. Rowling has written a conundrum that leads you through the experience, providing insight into what makes a successful witch or wizard, and inviting fans to journey through the book and unlock new tales at the end of each chapter rewarding students for their successful spell-casting.
You can read more here.
Book of Spells will be released in November, and you can watch a trailer for the game below.

UPDATED: Cnet released a look at the game in motion.