Evanna Lynch and Gary Oldman to Star in "Monster Butler"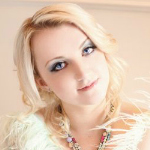 Jun 06, 2012
Evanna Lynch and Gary Oldman (Sirius Black) will both be starring in the upcoming film, "Monster Butler":

[T]he movie…tells the true story of Roy Fontaine, aka Archibald Hall (McDowell). Fontaine was a bisexual jewel thief/con man/serial killer, and the movie — which begins shooting this week in Scotland — will tell of his personal descent into darkness and his eventual capture.
Lynch will play Fiona Carrick-Smith, who is intrigued by her upper-class family's new and seemingly all-knowing butler. Seeing him as an older, wiser confidant, she confesses her misgivings for her upcoming marriage and her longing for dangerous excitement. She soon acts on her desires with the butler — acts of reckless behavior that lead to betrayal and tragedy.
You can read more here.