First Picture of Alan Rickman in CBGB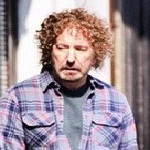 Jul 01, 2012
The first pictures of Alan Rickman in the film CBGB have surfaced.
The movie is currently in production in Savannah, Georgia.
The pictures were taken on the set of the movie, and show Alan Rickman sporting a red, curly wig.
In the film, Rickman portrays CBGB founder, Hilly Kristal.
You can see the pictures here or below.