Badges a New Addition to Pottermore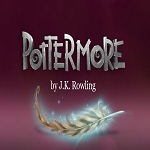 Jul 25, 2012
Yesterday, the Pottermore team added Badges as a new way for users to experience the site. The Pottermore Insider reports:

Badges are a new, fun and rewarding addition, which we hope students will enjoy acquiring as they explore Pottermore.
Currently, three Pottermore Badges are available ' the Explorer, Discoverer and Scarlet Engine. More Badges will be coming in the near future so keep a look out and make them a part of your Badge collection.
You can view the Badges on your profile page, where you will be able to see the ones you have been awarded, or learn how to get your next Badge, by hovering over the Badge name and following the instructions.
In the meantime, let us know what you think of the new Badges, which ones you've collected and if there are any you'd like to see become available in the future.