LeakyCon: Vote to Decide Which Harry Potter Prints Will Be Available First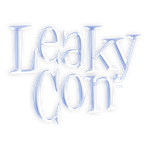 Jul 25, 2012
As those of you who are attending LeakyCon are probably aware the graphic designers for the Harry Potter films, Miraphora Mina and Eduardo Lima, will be in attendance and have some exciting news to reveal about their company MinaLima:

MinaLima was founded in 2009 out of a coincidence of ideas between Miraphora Mina and Eduardo Lima. Mira and Eduardo had the extraordinary fortune to meet on the set of Harry and the Chamber of Secrets and have led all elements of the graphic design for the Harry Potter films. As creators of the Marauder's Map, the Daily Prophet and every other graphic prop in the film series, they have a superb and passionate understanding of the Harry Potter films.
After ten years collaborating on the largest film franchise in history, their Harry Potter graphic design expertise continues to be sought after.
And now MinaLima has some exciting news for Harry Potter fans and we'd like YOU to be involved. They have created a series of collectible fine art prints to buy, showcasing their unique graphic designs from the Harry Potter movies. Your judgement is required to select which prints will be the first off the press! This will be the first phase release from this exciting archive.
We will showcase 8 beautiful prints on the LeakyCon Facebook page www.facebook.com/leakycon and we'd like you to vote and tell us which 4 we should release first.
The winning 4 prints will be revealed and displayed at LeakyCon in August. If you are coming along to LeakyCon you will also have the chance to meet Mira and Eduardo as they are speaking at LeakyCon for the first time. So please get voting, we can't wait to see which ones you choose!
Vote here: www.facebook.com/leakycon
The Printorium will be live on August 11th www.theprintorium.com