Pottermore: Harry Potter eBooks in Japanese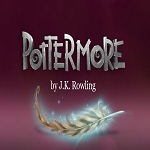 Jul 04, 2012
Pottermore has announced the estimated release of Harry Potter eBooks in Japanese. The site stated:

The Harry Potter eBooks will be available in Japanese this summer – at the same time the Pottermore Shop will be launching in Japanese. Further announcements regarding the Shop opening date will be made in due course.




ハリー・ポッター電子書籍の日本語版は、今年の夏に 日本語版のポッターモアショップがオープンするのと同時に お買い求めいただけます。

ショップのオープン時期に関するより詳しいことは、追って ご案内いたします。
According to the Pottermore Twitter:

Harry Potter eBooks will soon be arriving in Japanese. Read our FAQs on our Site Updates page for more information.