Evanna Lynch Interested in Historical Films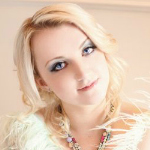 Jul 08, 2012
In a recent interview, Evanna Lynch (Luna Lovegood) revealed her and her family's love of history. She said she would like to take a role in a movie that represented Ireland's "rich" history. Evanna Lynch also mentioned how playing different age roles effects her career, as well as a small project in which she is currently taking part. The Herald reports:

"I think our history is so rich and my dad is a history teacher and he's always telling me stories and there's so many things to write about and it's just a pity the film industry here is struggling a bit," she said.

"I think our historical dramas are just the best. Me and my family love The Wind That Shakes the Barley. Me and my mum were watching that and she was saying to me, 'Would you never get a film like that?'

"I would love to work in Ireland. Everywhere else I have to go and get a visa."

She recently made the transition from big screen to small with a role in the €22m fantasy series Sinbad.

It sees her coming into the Sky 1 programme in episode 12, when she takes on the role of Alehna, a 14-year-old rescued by Sinbad's crew.
"For a while, until I was about 18, I was always put in the 14 or 15 age bracket.
"My manager is like, 'You want to stay young as long as possible.' But it's limiting the kind of roles you can do when you're 14; they're not as interesting," she continued.
More of the interview and article can be read here.