Video: Stunt Doubles on the Harry Potter Set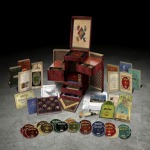 Aug 16, 2012
Yet another new clip from the special features of the Harry Potter Wizard's Collection DVD set has been released, this time featuring a look at the stunt doubles on the set of the Harry Potter films. You can watch the video here or below.
style="background-color:#000000;width:520px;">style="padding:4px;">
Get More:
For more from NextMovie: More videos | Trailers | Movie news | DVD & Blu-Ray
Many thanks to SnitchSeeker. The Harry Potter Wizard's Collection will be released on September 7th in the US and September 10th in the UK.