Vote to Ask J. K. Rowling a Pottermore Question for the 10/11/12 Online Fan Q&A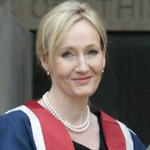 Sep 03, 2012
As readers may recall, Scholastic will be hosting an online fan Q&A with J. K. Rowling on October 11th. The Pottermore Insider is asking fans to vote on which Pottermore related question should be asked at the Q&A. The voting choices are as follows:
Which Pottermore house are you in?

Having a wand choose you is a very exciting moment on Pottermore, what kind of wand chose you?

What would be your advice to anyone who has trouble brewing their first successful potion on Pottermore?

Which Harry Potter book are you most looking forward to seeing on Pottermore?

You can vote for your choice here.