Pottermore: COS Update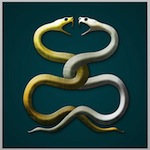 Sep 04, 2012
Pottermore tweeted about more updates of Harry Potter and the Chamber of Secrets, saying that they are working on "bugs and Bludgers". According to Pottermore Insider:


Tuesday 04 September

Onsite update:
The challenge is on today as our Tech team work to fix a few tricky, lingering bugs on Duelling and our coders finish tweaking a rogue Bludger.

Stay tuned to Leaky for more Pottermore news!