Emma Watson at the 2012 MTV VMA's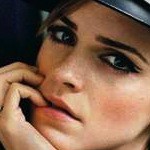 Sep 07, 2012
As reported earlier, Emma Watson made an appearance at MTV's Video Music Awards.
Ms. Watson and her The Perks of Being a Wallflower costar, Ezra Miller, introduced the rock band Green Day, and were photographed on the red carpet together.
Pictures have surfaced on the web of this event, which you can see below:
These pictures are from Yahoo and Zimbio's reports of the VMA's. You can read the rest of those articles here and here.